It's a good time for selling a home in Palm Desert. Prices continue to increase even though many other markets are down nationwide. However, when you list your Palm Desert home, you are not guaranteed to receive multiple offers or command a price above asking.

If you want to ensure that you have the greatest chances of success when selling a home in Palm Desert, you'll want to put the expert advice in this article into practice. Keep reading to learn about everything you'll need to do to prepare for a quick and profitable sale.
Preparing your house to sell

Once you identify a trusted local agent, you can work together to upgrade, stage, and list your home for sale.
Interview real estate agents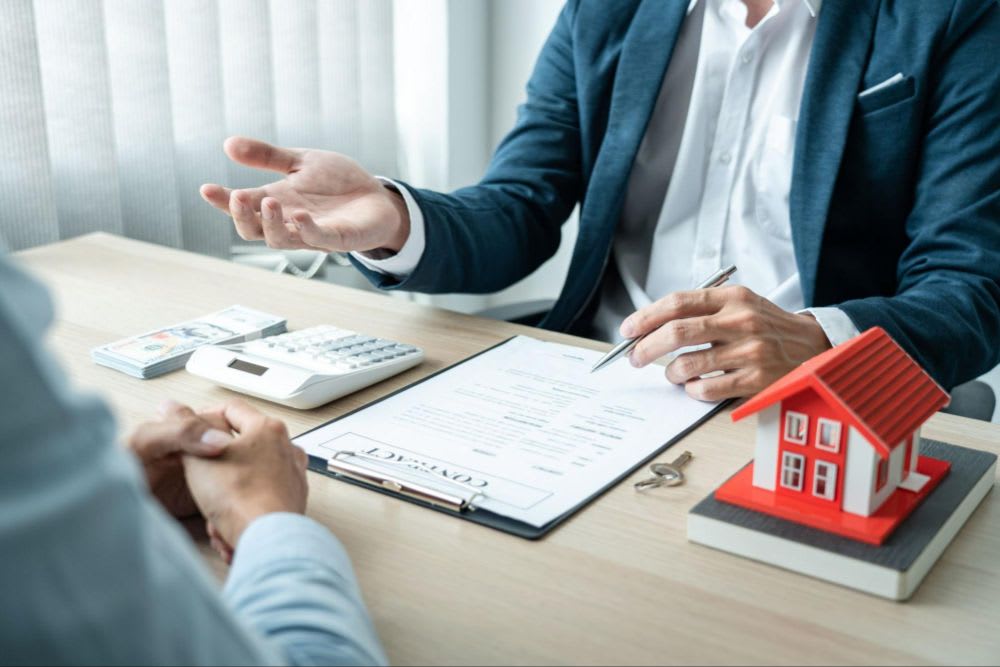 Photo courtesy of Shutterstock

Working with an experienced and trustworthy real estate agent is crucial for every seller. Your agent will be your advocate at all stages of your sale. They will run point as you market, stage, and sell your home.

Take time to research the top agents in your area. Read reviews from past clients, but don't worry too much if you find an agent with a few negative reviews. It's normal for a real estate agent to have a few negative reviews if they have worked with hundreds of clients over the years. As you reach out to different agents, you can ask them to account for negative reviews and outline what you stand to gain.
Determine your home's value
Before you can put your home on the market, you must decide your asking price. Several factors play into this decision. One key point to consider is what your home might appraise for. If your home doesn't appraise for a fair market price, your buyer may have issues securing their funding.
Ask your realtor to run a
comparative market analysis
(CMA) to determine your home's appraised value. A CMA outlines what similar properties in your area have sold for in recent months. Once you have this information ready, you can discuss with your realtor what the best asking price would be.
Upgrades to improve your home value

Perhaps you're unhappy with your home's appraised value and want to see if you can raise it before it's time to sell. If you aren't planning to sell immediately, you still have time to perform minor upgrades to increase your ROI. Do some research to determine what projects or renovations might be most worth your time. Typically, kitchen and bathroom upgrades tend to provide the greatest return.
Good and bad times to sell
You may be surprised to learn that you can make more money simply by strategically planning when you'll put your home on the market. In most places, the market is hottest in the late spring and early summer.
However, Palm Springs differs from national trends: it's best to list in early spring before high temperatures get out of control. Last year, sellers made the best profits during
February, March, and April
. In general, try to avoid selling in the heat of summer. Your agent will have more specific recommendations.
Stage your home and take photos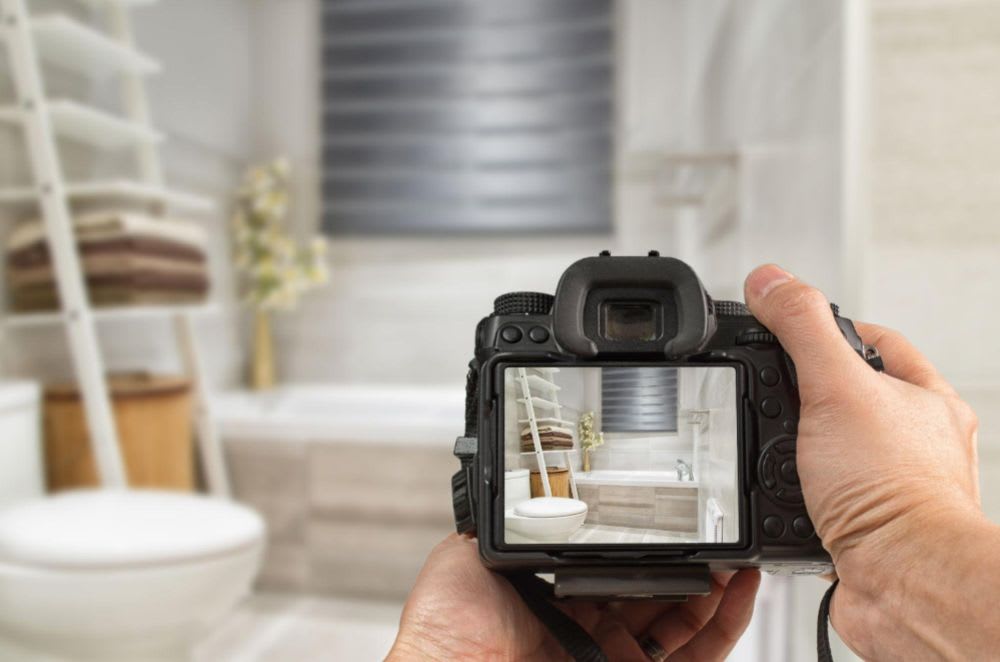 Photo courtesy of Shutterstock

Your home needs a solid online presence to attract potential buyers to come and see your home in person. It's highly recommended that you invest in professional pictures to include with your home's online listing. These pictures are more engaging and lead to more in-person showings. Before hiring a photographer, ensure your home is staged and ready to impress.
Selling your home

A quality agent will nurture sales leads from online listings. Virtual and in-person tours will optimize your buyer pool, putting you in a good position at the closing table.
Listing on the MLS
The
Multiple Listing Service
(MLS) is an online tool that connects sellers with prospective buyers. The platform is only accessible to licensed real estate agents. The benefit for sellers is that buyers who shop for homes on the MLS are often more seriously shopping than someone who is only casually looking online. Since these individuals have already teamed up with an agent to help them with their home search, they may be prepared to act more quickly than others if they are interested in your home.
Open houses and virtual tours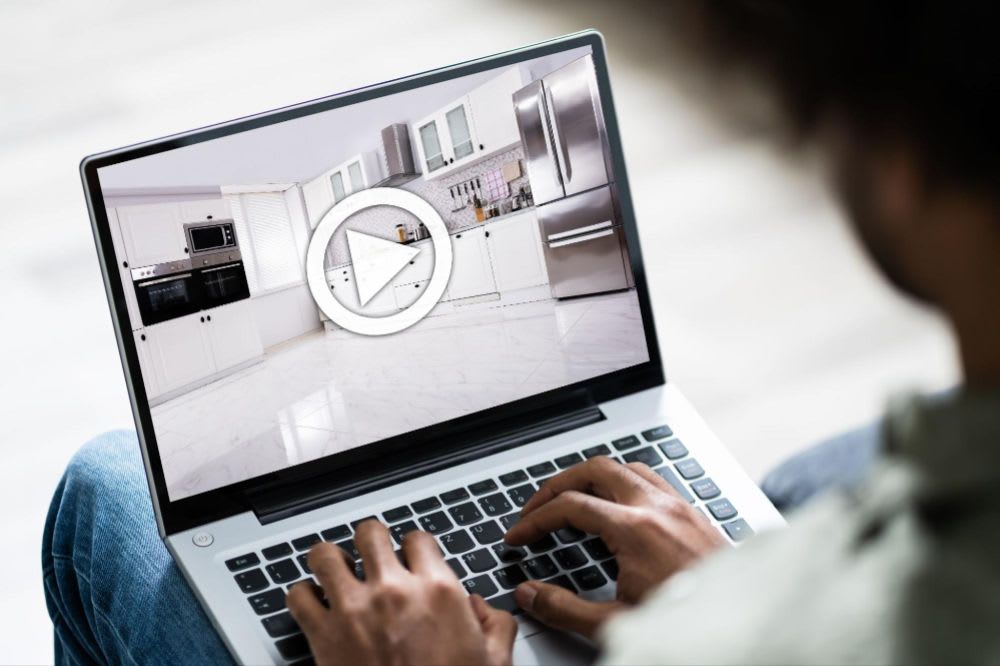 Photo courtesy of Shutterstock

It's possible to sell your house without a traditional open house. Instead, you can rely on private in-person showings to allow people to see their home. An open house can still be an excellent tool for anyone who wants to drum up interest in their home's availability.

If you choose to upload a video tour before your open house, ensure you don't show too much of the property. If prospective buyers think they've seen your entire home in the video, they may not feel like attending an open house.
Closing costs
Your share of closing costs will be deducted from any profits you make on the sale. Usually, sellers pay more closing costs than buyers. As a seller, you can expect to spend
at least six percent
of the total cost of your home on closing fees. That figure includes commissions for your agent and the buyer's representative. You can expect to pay various taxes and fees in addition to title insurance and any seller's concessions that are a part of your contract.
What's next?
You are now one step closer to selling a home in Palm Desert. To raise your chances of success, find a qualified real estate agent to partner with who can help you generate more interest in your home.
OMNI Real Estate Group
works hard to stay up to date on the best marketing strategies. We understand how important it is to cast a wide net when selling a home, and we work hard to connect you with as many prospective buyers as possible. Please
reach our office
when you decide it's time to put your home on the market.
*Header photo
courtesy of Unsplash